Since 1971 Cathedral Baptist has been a Christ-centered family of believers in Jonesboro. We have a heart for the people in our city, our state, our country, and our world. If you visit one of our services, we believe you will find a group of people who love God, love each other, and love you.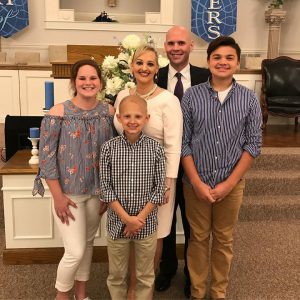 Bro. Ken moved to Jonesboro from Southwest Arkansas where he pastored for 14 years. Originally from Sacramento, California, Ken has lived in Arkansas since 2007. He and his wife Tara have been married since 2001 and have 3 children.  They're excited to be in Jonesboro with all the opportunities it affords. He and his family especially enjoy Craighead Forest, the Red Wolves, and the intimacy of this community. Brother Ken also helps people as a licensed counselor. Cathedral is grateful to have Brother Ken shepherding our church.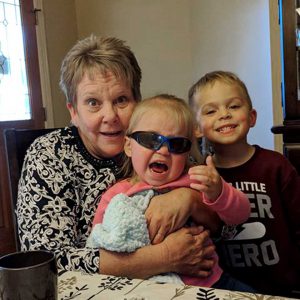 To say Rhonda is the church secretary doesn't sum up all she is, or all she does. She has been a part of Cathedral since 2008 and has been the church secretary since April of 2014. Rhonda has been married to her husband Mark for 35 years. They have 2 daughters and 2 "grands". Rhonda is a blessing to Cathedral.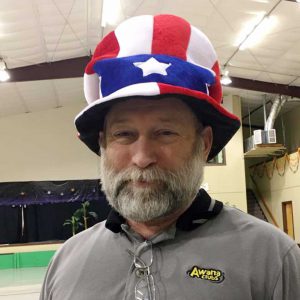 Steven Wright, Awana Commander
Cathedral is part of the Baptist Missionary Association of Churches (BMA). The BMA is an association of self-governing churches who pool their resources for the sake of ministry. Together we support local, state, national/international missionaries. We also have camps, media, publishing, and educational ministries.  Cathedral started out as a mission work and now supports BMA mission works around the world. 
Our church started with a small group who met in a store building on Gee Street. The group organized into a church on June 6, 1971. As the church grew, they bought the property on the corner of Highway 49 and Interstate 555, where it is now. The church and a bookstore were both completed in 1972. The church met in a double wide trailer during construction. The bookstore building now serves as the church offices. In 2000, the church added a family life center. 
Bro. Doug Welborn served as pastor from October 1989 until his health forced him to step down. At that time, the church called Ken Beaver to lead Cathedral, and asked Bro. Doug to serve as Pastor Emeritus. He served in that capacity until his death in 2019. 
You can click the link below to listen to the audio recordings from some of Bro. Doug's sermons.